Raindrop technique combines the artistry of aromatherapy with the massage and other therapeutic techniques ( reflexology, Reiki, breathing, Cranio-sacral techniques etc. ). It was developed by Young Living Founder and CEO D. Gary Youngd who drew from his experience with Native American wellness traditions and provides a revolutionary means of nurturing harmony - physically, mentally, and emotionally. High quality essential oils ( Young Living company ) are placed on important reflex points on the feet, the spine and wherever the therapist feels intuitively it is necessary. The Raindrop Therapy is deeply relaxing, harmonizing and rejuvenating.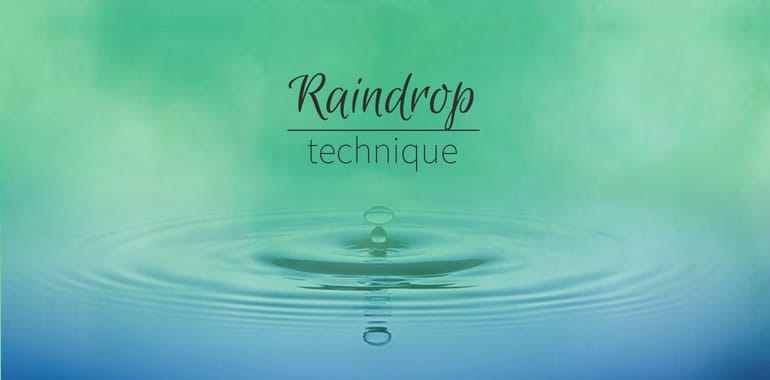 Benefits of Randrop therapy:

Supports a healthy immune system
Soothes inflammation and pain
Enhance positive emotions and help relieve stress
Supports the body to come back into balance
Promotes relaxation
Helps improve sleep quality
TREATMENTS & PRICES
We offer Raindrop Therapy sessions in our studio in Sonnenland .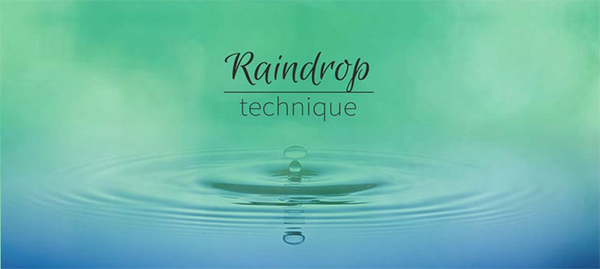 RAINDROP THERAPY
60 min - 100 €
Allow yourself tho be taken care of by the Healing Spirit of Nature. Pure essential oils will penetrate under your skin and bring back the harmony leaving you literally lighter, rejuvenated and deeply relaxed.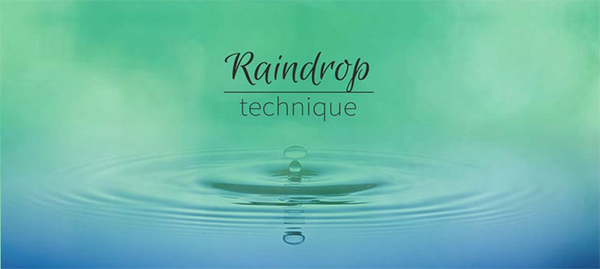 RAINDROP THERAPY
120 min - 150 €
Some people simply enjoy longer sessions. And this 2 hrs treatment is perfect for them.
CRANIO-SACRAL THERAPY
60 min - 65 €
Craniosacral therapy (CST) is a gentle hands-on treatment that may provide relief from a variety of symptoms including headaches, neck pain and side effects of serious disorders in the body. CST uses a light touch to examine membranes and movement of fluids in and around the central nervous system.

IMPORTANT
---
Everyone will experience the Raindrop Technique® differently, depending on his or her body. Recipients may experience fatigue, increased energy, emotional release, or other short-term effects.
---
If essential oils get in the eyes, use V-6™ Vegetable Oil Complex to flush, not water.
---
Drink plenty of water at the end to help flush toxins.